St Andrews' boss set to make contentious move to Villa Park.
Vote Now in the 2010/11 COS Awards: Make Your Voice Heard!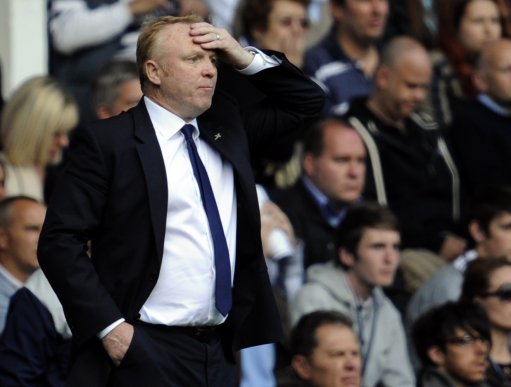 Sky Sports News understands Aston Villa will confirm the appointment of Alex McLeish as their new manager in the next 24 hours.
The former Birmingham, Rangers and Scotland boss held what are believed to have been 'productive' talks with Villa owner Randy Lerner in London on Wednesday.
And McLeish is now expected to be handed the reins of the Midlands outfit to fill the void created by Gerard Houllier's departure due to ill health at the end of the season.
A section of disgruntled supporters gathered at Villa Park on Wednesday night to voice their displeasure at the impending arrival of the man who guided Birmingham to the Carling Cup last season, but also oversaw their relegation from the Premier League.
SOURCE: Sky Sports
So it seems that Aston Villa supporters who did not want to see the Birmingham City boss take over at Villa Park are about to have their hopes dashed. The St Andrews' boss, who's resignation was not accepted by his previous club, will clearly have upset many in the city for his switching of allegiance, not least as he has just taken his side into the Championship.
Villa fans may rightly feel that such an appointment is a backward step but perhaps Randy Lerner's decision to appoint the Scot is based more on those who wanted the job as opposed to McLeish being his first, second or even third choice to succeed Gerard Houllier.
One thing you can count on is that if McLeish does indeed take over at Aston Villa then a number of players may be making a short trip to follow him. The likes of Ben Foster, Roger Johnson and Scott Dann would seem plausible candidates to make just such a trip.