Transfer Rumour Round-Up. The run-down on the latest rumours and speculation.
Vote Now in the 2010/11 COS Awards: Make Your Voice Heard!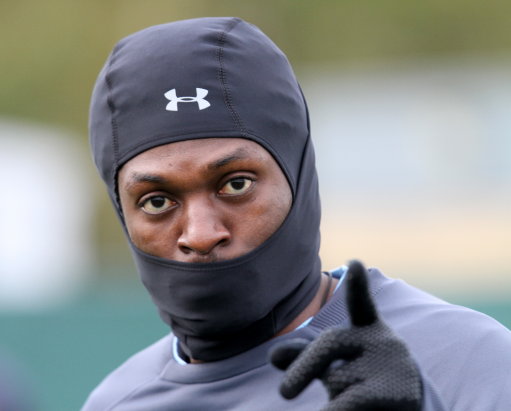 Liverpool want AC Milan striker.
Full Story: CaughtOffside
Arsenal are preparing an audacious bid to take striker Jermain Defoe from London rivals Tottenham.
Full story: Daily Mirror
Tottenham have rejected a £22m bid from Chelsea for Croat midfielder Luka Modric.
Full story: Sky Sports
Real Madrid manager Jose Mourinho wants to sign Manchester City striker Edin Dzeko.
Source: Daily Star
Blackburn manager Steve Kean is lining up a bid for Manchester City striker Emmanuel Adebayor, who spent a loan spell at Real Madrid last season.
Full story: Daily Mirror
Barcelona have confirmed they have started talks with Udinese for Chile winger Alexis Sanchez, who is also wanted by Manchester United and Manchester City.
Full story: Daily Mirror
Manchester United boss Sir Alex Ferguson is ready to make a surprise £12m offer for Blackpool midfielder Charlie Adam.
Source: Daily Star
Arsenal duo Cesc Fabregas and Samir Nasri have handed the club a double boost by signalling they are both happy to stay at the Emirates.
Full story: Metro
But Nasri has demanded a new contract worth £6m a year, which would make him the highest paid player at the club.
Source: Daily Star
And Fabregas has said his future at Arsenal is not certain and that a move to Barcelona "guarantees titles".
Full story: Guardian
Chelsea are keen on Barcelona midfielder Thiago Alcantara but the 20-year-old's future could depend on whether the Spanish side sign Fabregas.
Full story: Daily Mail
Inter Milan's Dutch midfielder Wesley Sneijder will be allowed to leave to join Manchester United for a fee of about £35m.
Source: Daily Star
Chelsea and Manchester City remain in the hunt for Atletico Madrid striker Sergio Aguero after his agent scotched reports he has agreed to join Juventus.
Full story: talkSPORT
Newcastle manager Alan Pardew hopes to sign West Ham striker Demba Ba and St Etienne midfielder Blaise Matuidi.
Full story: Daily Mail
Inter Milan have started the bidding for Real Madrid's Brazilian forward Kaka, 29, at £26m.
Full story: talkSPORT
Tottenham have been told to pay £18m if they want to secure the services of midfielder Lassana Diarra from Real Madrid.
Full story: Metro
Real Madrid have claimed that they are in talks with Liverpool about Argentine midfielder Fernando Gago.
Source: Daily Star
Real Madrid are at loggerheads with Chelsea over the battle for Santos's talented Brazilian forward Neymar, 19.
Full story: Footy Bunker
Swansea have won the race to sign 19-year-old Tottenham defender Steven Caulker on loan next for season.
Full story: talkSPORT
Leeds boss Simon Grayson wants to bring Newcastle striker Alan Smith and Tottenham defender Jonathan Woodgate back to Elland Road.
Source: Daily Star
Stoke boss Tony Pulis is ready to make a £10m bid for Sunderland striker Asamoah Gyan.
Full story: Daily Mirror
Swansea are in the race to sign Poland Under-21 goalkeeper Greg Sandomierski from Jagiellonia Bialystok. Sandomierski is also wanted by Chelsea.
Source: the Sun
And the newly promoted Premier League club have made a bid for France and Panathinaikos striker Sidney Govou.
Full story: Daily Mirror