Showpiece final to be staged in London…again.
Vote Now in the 2010/11 COS Awards: Make Your Voice Heard!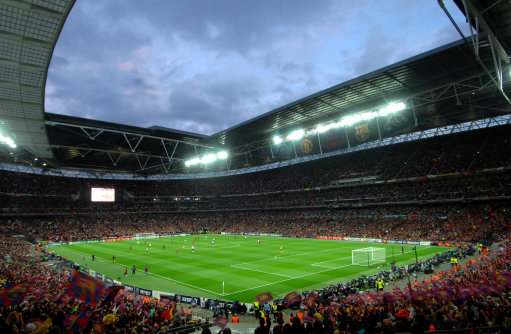 UEFA has awarded the 2013 Champion's League final to Wembley Stadium today, a match that will take place only 2 years after the same stadium hosted this year's final, Barcelona's 3-1 Victory over Manchester United.
Michel Platini explained that the reasoning behind the rapid return of Europe's premier final to London was because of the Football Association's 150th anniversary falling in the same year. He said, "Given the exceptional nature of this historic moment in our beautiful game… we felt it was our duty at UEFA to help the FA celebrate in some special way." The UEFA Congress for 2013 will also take place in London in the days leading up to the final.
What is most astonishing about the decision is the recent feud between FIFA and the FA and the ensuing bad-mouthing of the English Association. In April this year, even before the corruption-gate farce had begun, one of Platini's top advisers William Gaillard was quoted as saying that the FA was the, "worst run in Europe." The reason for his outburst was that he believes that the power of the Premier League infringes on the work of the Association, and that the English national team needed to bring itself in-with the rest of Europe in terms of appointing a technical director to oversee the game from grassroots level upwards.
UEFA then failed to back David Bernstein's attempt to postpone the Presidential vote due to the scandal engulfing football's highest administrator, actively attempting to change the FA's stance on the matter. As a result of this, only 17 nations voted in favour of Bernstein's proposal, leaving England in a precarious position on the world stage.
So it is hard to believe that Platini is using this anniversary to pay his respects to the history of the FA. Perhaps it is more to do with the fact that this years final was particularly successful commercially, with Wembley already having been equipped with the infrastructure to stage such events allowing UEFA to save money on supporting the venue. Maybe it also gives them a further opportunity to overcharge for tickets in such a way that a £26 booking charge becomes the norm. Either way, it seems hard to believe this UEFA scheme is one to reward English football's history in the slightest.