Stamford Bridge club close in on Belgian teenager.
Vote Now in the 2010/11 COS Awards: Make Your Voice Heard!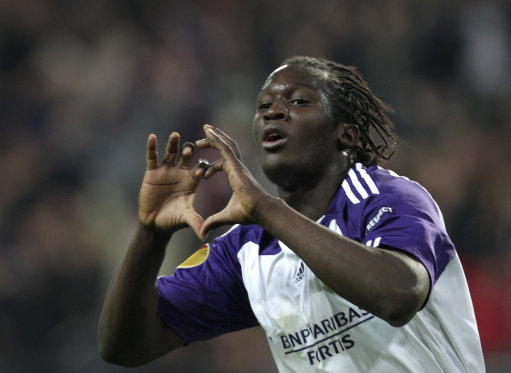 Anderlecht have said they are in talks with Chelsea over the possible transfer of Romelu Lukaku to Stamford Bridge.
The 18-year-old Belgian striker has been linked with a move to the Premier League runners-up for a few months.
Anderlecht general manager Herman van Holsbeeck said: "There is still a long way to go in the negotiations.
"We are indeed negotiating with Chelsea, but there are other clubs we are talking to."
The teenager has also been linked with Chelsea's Premier League rivals Arsenal, Manchester City and Tottenham.
He was linked with a move to England in January but instead stayed with Anderlecht until the end of the season.
The transfer could involve Blues midfielder Kevin De Bruyne joining the Brussels club on loan.
Van Holsbeeck added: "It could happen in the next half hour, it could take until 31 August – that is football."
Chelsea appear to be negotiating transfers despite being without a manager since May following the departure of Carlo Ancelotti.
SOURCE: BBC Sport
Anderlecht are said to want €25m (£22) for teenage hot-shot Romelu Lukaku and given the current market, Andy Carroll joining Liverpool for £35m, that seems a fair fee. Chelsea are keen to bring in young additions to a squad that has a fair few 'oldies' and the Belgian, who just turned 18 last month, has frightening potential.
Lukaku helped his Brussels side to a domestic title in his first full season in the first team, netting 19 goals in the process and then followed that up with 20 goals last term. The powerfully built striker is also now a regular in the Belgian national team set-up.
Whomever is set to replace Carlo Ancelotti in the Chelsea hot-seat, probably Guus Hiddink, will want to think about looking for a long term replacement for 33 year old Didier Drogba and Lukaku seems ideal for the job. Fellow striker Nicolas Anelka is said to be linked with a move away from Stamford Bridge as well.
Fernando Torres has not impressed all that much since his arrival from Liverpool but the West London club will welcome back Daniel Sturridge after a successful stint at Bolton on loan.