New Villa Park boss is honoured to be given job.
Vote Now in the 2010/11 COS Awards: Make Your Voice Heard!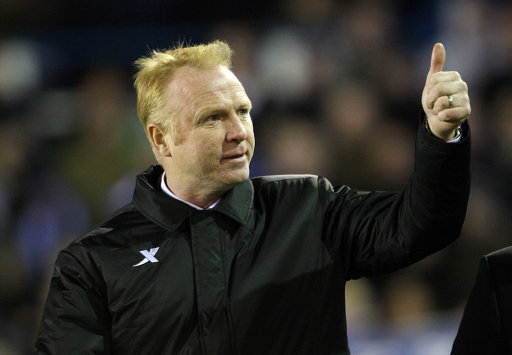 Aston Villa manager Alex McLeish has vowed to prove critics wrong over his appointment and has pleaded with fans to give him time.
The former Birmingham City boss was unveiled as Gerard Houllier's successor, despite a series of protests from unhappy fans.
He said it was one of the toughest decisions of his career to accept the position of manager following the furore with his Birmingham links.
But the ex-Rangers boss said he would not be fazed by the opposition to his appointment and thanked the Birmingham fans for their support but did rule out a raid on their players.
"Let me prove myself and I will win you over," McLeish said. "It is not a case of proving the fans wrong, I want to go forward with them and prove I am the man for this job.
"I can understand the passion and emotion of football and as long as it doesn't get out of control I can understand their feelings.
"Am I fazed by it? No. Have I had it before? Yes. I really look forward to the challenge."
"To think I have been able to manage both of them (Villa and Birmingham) is a wonderful honour.
"I wouldn't say it was a difficult decision in my career but it was a tough one, it is not every day you get offered a job like this.
"There is no way I couldn't have been the manager of Villa.
"I thank them (Birmingham fans) very much for their support over the four years I have been there," he added.
"Not everybody was sure of me at Birmingham and OK I left on relegation but we just fought one of the hardest Premier League campaigns ever."
"I know there are many good players there but the policy that I have always maintained is not to talk about other clubs' players.
"I'm getting bombarded – we are just going to access things at the moment. If I thought a (Birmingham) player could improve Aston Villa Football Club, why not?"