And the world can now return to spinning on its axis.
Vote Now in the 2010/11 COS Awards: Make Your Voice Heard!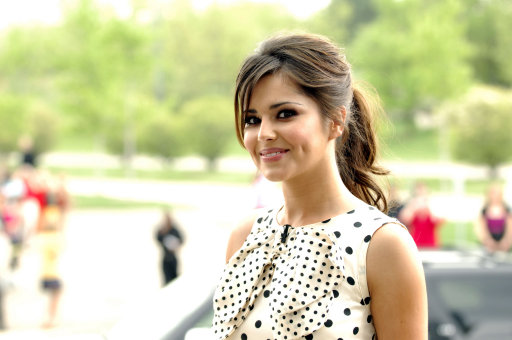 Cheryl Cole has moved back in with her ex-husband Ashley, it emerged today.
The Girls Aloud star has spent the night at the couple's former £5million marital home in Surrey before the footballer went on holiday and has been lying low there during his trip abroad.
Although the singer, who recently lost her judging spot on the U.S. version of The X Factor, stayed at the 12-bedroom pad – the pair are not said to have shared a room.
The couple married in July 2006 but divorced last September.
'They were saying what a special night it was. They were mucking about like old times just playing pool, smoking and having a few drink,' a friend told the News of the World.
'There wasn't any awkwardness between the two of them and they seemed very comfortable together.'
Following their reunion, the Chelsea footballer flew to America for his holiday leaving Cheryl there.
It is believed the singer had wanted to escape the huge media spotlight on her and the attention she was getting at her rented home in north London.
A friend of the star is also quoted in News of the World, saying: 'She knew Ashley was going away so it made sense to be there. The spent the night together and got on brilliantly. Who knows what will happen when Ashley gets back from his holiday.'
The news comes amid concerns over Cheryl's well being after it was revealed the singer has been dropped from an exclusive royal dinner party.
SOURCE: Daily Mail
Clearly Cheryl Cole is/was one of the hottest WAGs on Planet Earth and given that in recent weeks she was ditched by the American version of X Factor due to the fact that no one Stateside could understand what she was saying due to her fairly strong Geordie accent, maybe Ashley was on hand to cheer up the Girls Aloud star.
Either way, this means we can celebrate this fact with some stunning images of Cheryl Cole, get prepared for a WAG of the Week spectacular later today!