Olympic chiefs put in embarrassing situation for London 2012.
Vote Now in the 2010/11 COS Awards: Make Your Voice Heard!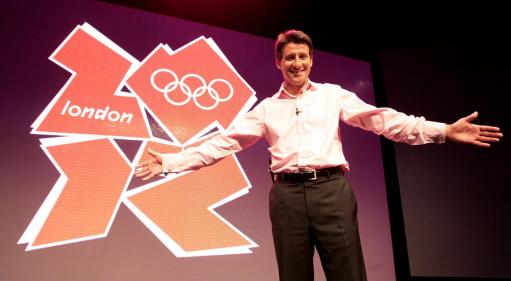 The British Olympic Association claims that all footballers from the home nations will be allowed to represent Great Britain at London 2012 have been slammed by the Scottish and Welsh football Associations.
There had been opposition by some FA's in taking part in the Olympics next year for fear that Fifa may take away their independence.
But Boa had thought they had reached an 'historic agreement' and released a statement claiming Welsh, Scottish and Northern Irish players could compete.
A BOA statement said: "Consistent with requirements set out in the Olympic Charter, the selection criteria will be entirely non-discriminatory, as players from England, Scotland, Wales, Northern Ireland and other territories which fall under the BOA's remit, who meet the approved competitive standard will be eligible for consideration and selection.
"The FA has consulted with its partner associations in Scotland, Wales and Northern Ireland in developing the player-selection criteria and timeline."
The statement from the BOA quoted FA general secretary Alex Horne as thanking the other home nations for their 'understanding'.
"We're delighted there will be football teams representing Team GB at the London 2012 Olympics," Horne said.
"It's important as the host nation, football plays its part in what is sure to be a fantastic spectacle.
"We are pleased that the team will be selected from players across the home nations and I'd like to thank our counterparts at the Welsh, Irish and Scottish FAs for their understanding on what is a difficult issue.
"We will look to confirm coaches of the men's and women's teams in due course to allow them to plan and prepare their squads for the games."
The announcement sparked outrage from the Scottish and Welsh FAs.
"I am absolutely astounded that they have put out this statement," SFA president George Peat said.
"I know nothing about any such agreement and we want nothing to do with this tournament."
FAW president Phil Pritchard was equally furious, saying the FA had no right to speak on behalf of the other associations on Olympic matters.
"We are not part of any agreement," Pritchard said. "The FA have no authority to speak on our behalf – they do not represent Wales whatsoever and that's a fact.
"We have not discussed this at any time recently."
A 'long list' of players will be drawn up by the managers of the men's and women's teams and they will each be asked to confirm their availability. This will then be reduced to a shortlist and an announcement of the two squads will follow in the summer of 2012.