Brazilian opts for Paris move.
Vote Now in the 2010/11 COS Awards: Make Your Voice Heard!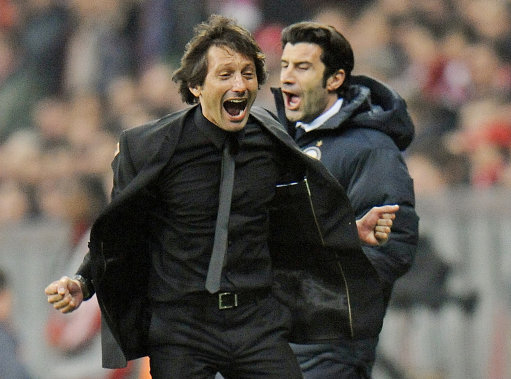 Inter Milan is looking for a third coach in less than a year after losing Leonardo to Paris St. Germain.
The news of Leonardo's exit after six months in charge was confirmed by Inter Chief Executive Officer Ernesto Paolillo in an interview. Reports in French and Italian media said PSG was targeting Leonardo to oversee its sporting operations.
"Leonardo is going to Paris and the club looking for a new coach," Paolillo said by telephone today. "We want to find another coach."
Leonardo joined Inter in December after former Liverpool manager Rafael Benitez was fired six months into a two-year contract. Benitez took over from Jose Mourinho, who quit for Real Madrid after leading Inter to triple success, winning the Champions League, Serie A and Coppa Italia.
Inter last season was eliminated from the Champions League in the quarterfinals and finished runner-up behind arch rival AC Milan in the league. It did win the Italian Cup under Leonardo, and the Club World Cup under Benitez.
SOURCE: Bloomberg
Whilst it may appear a little odd that an Inter Milan boss would quit his post to move to Ligue 1 side PSG, who have not won a domestic title in almost 20 years, it is worth noting a couple of things. The Parc des Princes side has just received the backing of The Qatar Foundation and are said to be ready to pump in £150m into the side and of course Leonardo has an affinity with the club having spent a season with them as a player.
The move leaves the San Siro side once again scrambling to find a new boss but are strongly linked with a move to bring former Argentina national team coach Marcelo Bielsa to fill the vacant position.
Leonardo did well during his six months at Inter Milan, winning 22 out of 33 matches across all competitions.