Stade Félix Bollaert president rejects offers.
Vote Now in the 2010/11 COS Awards: Make Your Voice Heard!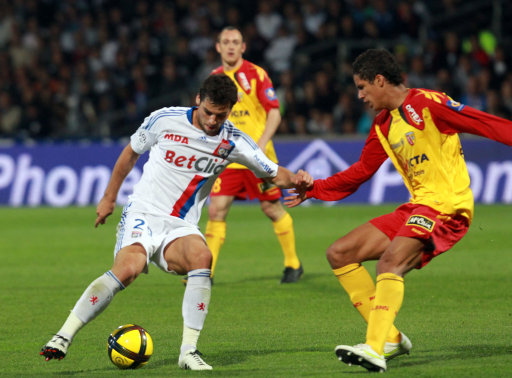 Lens president Gervais Martel has rejected £9million bids for defender Raphael Varane believed to be from Real Madrid, Manchester United and Paris St Germain.
The 18-year-old has attracted interest from a number of top European clubs after impressing in his breakthrough season in Ligue 1.
Martel insists the asking price for Varane has been met but is apparently unwilling to sell the French U21 international to 'certain big overseas clubs'.
He wants Varane to move to a club that will aid in his development as a player and not just be stuck on the bench.
This could rule out United, who have an abundance of riches in defence after signing Phil Jones from Blackburn Rovers, along with Nemanja Vidic, Rio Ferdinand, Chris Smalling and Jonny Evans.
"Paris St Germain have made me an offer, that is probably the worst kept secret around," Martel told RMC radio station.
"A second club is also interested in him, but he isn't necessarily guaranteed first-team football there either. The asking price is around 10million euros (£8.9million).
"Certain big overseas club have offered more, but I quickly shut the door on them!
"We are on the same wavelength as the player, it's all a question of timing. I don't think we are too far from finding a solution."