Asian football chief will not leave Zurich's governing body.
Vote Now in the 2010/11 COS Awards: Make Your Voice Heard!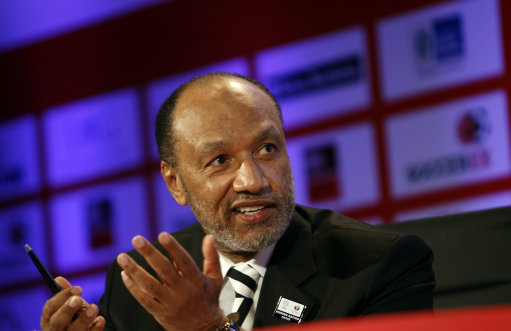 Fifa executive committee member Mohamed bin Hammam will not resign from the world's governing body despite allegations of bribery.
The 62-year-old will not follow Jack Warner's example and quit Fifa in order to escape from any punishment that may be handed out following the investigation.
Both men were suspended by the ethics committee in May after allegations emerged of 'gifts' of $40,000 being offered to the 25 members of the Caribbean Football Union in return for their votes in the presidential elections.
Warner, the former Fifa vice-president, resigned from all football activity yesterday, meaning he can no longer be investigated and Bin Hammam was expected to do the same.
"He is adamant that he is going to fight these charges and he is comfortable with the situation," a close friend told the Press Association.
But Warner may still hold the key to the inquiry as Fifa have called him as a witness for the investigation.
He will be asked details about the Asian Football Confederation president's visit and if there is overwhelming evidence then Bin Hammam may be forced to quit.
Warner says he will help FIFA but insists he will not meet Louis Freeh, the ex-FBI chief who is heading the inquiry.
"I will die first," Warner told Bloomberg. "Not me. If FIFA wants me to co-operate I will do that but not with Freeh.
"I'm not going to back a complaint made by an American and investigated by Americans and an attempt to put it on American soil because the complaint is from Miami.
"I don't back this farce."