Upton Park boss hopes to keep internationals.
Vote Now in the 2010/11 COS Awards: Make Your Voice Heard!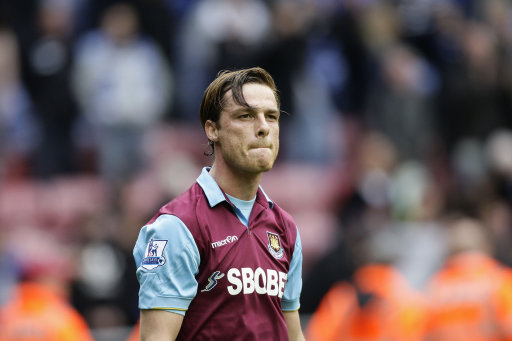 West Ham United manager Sam Allardyce has said the club is yet to receive any offers for their England internationals.
Three Lions stars Scott Parker, Robert Green and Carlton Cole were all expected to leave Upton park this summer following the team's relegation into the Championship.
But Allardyce, who admits is yet to speak to the senior squad players, says no offers have been received but it is likely they will move.
"The speculation is around Rob Green, Carlton Cole and Scott Parker, and at the moment we haven't had any concrete bids for those players," he said.
"Other than that there is no rush to sell anyone else.
"We will probably look at moving some of the players on because their desire is to play in Premier League.
"From a financial point of view, it suits us to lose that financial commitment because the drastic loss in revenue [following relegation] is what we all have to face at West Ham.
"Certainly the owners, who've got to really back up with their own money to help us try to get back in the Premier League.
"We will try and get as good a squad as we can. There's some very good players at the club," he added.
"If we all want to work together and go in the right direction, we can give it our best shot and hopefully that will be enough next season."
"Before we all get together I've got an awful lot to sort out in terms of pre-season training, staffing, relocation for myself, so I'm going to try and do that before the players get back and then speak to them on an individual and group basis."