Ewood Park talisman opens door to Emirates move.
Vote Now in the 2010/11 COS Awards: Make Your Voice Heard!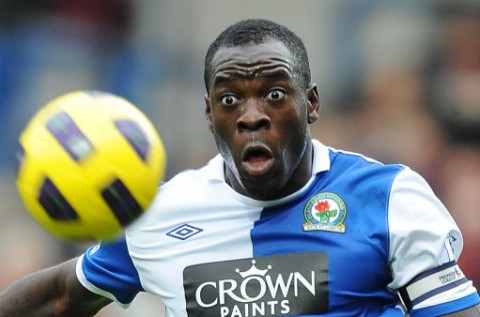 Blackburn Rovers captain Christopher Samba has opened the door to a move to Arsenal by declaring he would leave his club if a "good opportunity" arose.
The 27-year-old is ambitious and wants to play in the Champions League as well as challenge for silverware, which he feels is unlikely at Ewood Park at present.
The Republic of Congo international has been linked with a switch to North London for a while and came very close to agreeing a deal in January, only to sign a new four year deal.
Samba also contradicted Rovers manager Steve Kean's claim that the club do not want to sell him by suggesting they were talking to interested parties.
"I know there are discussions with some clubs," Samba told L'Equipe.
"If a good opportunity arises, I want to seize it. It is necessary that the club understands that I want to go one step further.
"I hope they will not put a stick in the wheels.
"It's been four and a half years I have been at Blackburn and two years I have played in relegation battles."
Only yesterday Kean, speaking about Samba, told Talksport: "We don't have to sell him.
"He signed a five-year contract in the last window. He's one of the players we would like to keep.
"I said earlier this year you are always going to have interest in your good players.
"It means they're playing well and you're playing well as a team. We're going to try and hold on to all our good players."