Emirates legend revels all in cryptic analogy.
Vote Now in the 2010/11 COS Awards: Make Your Voice Heard!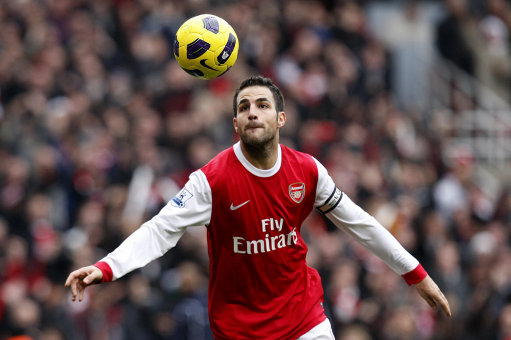 Arsenal captain Cesc Fabregas has revealed he wants to stay in North London and not move to Barcelona.
The 24-year-old was the subject of a £30million bid from the Spanish and European champions, which was rejected, this week.
The Spain international grew up in Barcelona's youth academy, before moving to the Emirates at 16, and was believed to want to go back to the Nou Camp.
But now Fabregas has stated his desire to stay with Arsenal and reject the overtures of the Catalan giants to remain with Arsene Wenger's side.
"I just found a great place to eat tapas," Fabregas said as quoted on So Foot. "Of course, at home they are good, but why should I leave?
"This place is a find. I recently discovered that when I was in London I had one wish was to be with me now when I am home I want to be in London.
You know the saying that goes 'the grass is greener …' ? I thought like that.
"Now I'm done with Barcelona. "