Anfield boss looks to bring in reinforcements to resolve problem area.
Vote Now in the 2010/11 COS Awards: Make Your Voice Heard!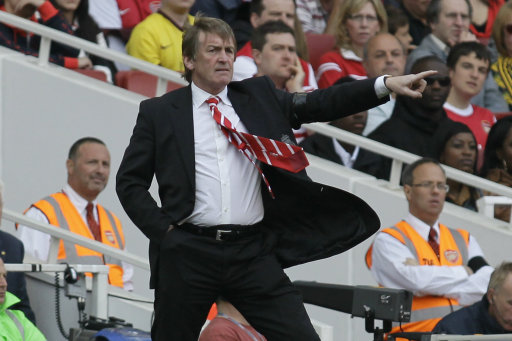 Liverpool are targeting wing pair Stewart Downing and Dimitri Payet – but are miles away from matching their asking prices.
Contrary to some reports, the Reds want both the Aston Villa star and Saint Etienne's French international.
But Liverpool are thought to be £3m off Alex McLeish's £18m valuation for Downing and £5m out on the £11m the Ligue 1 club want for Payet.
SOURCE: Daily Mirror
It seems clear that Kenny Dalglish is keen to adopt the return of old fashioned wingers to Liverpool and has therefore been linked with moves for a vast number of prospective targets but these two named by this source are perhaps the most oft-mentioned players who may well find themselves on Merseyside club the new season.
Aston Villa have of course just lost Ashley Young and the loss of such a talented player may well spark the departure of others who feel that the club may be moving in the wrong direction and Stewart Downing was one of the few players to come out of last season with any credit as the Villa Park side struggled for much of the campaign.
The England international has been a consistent performer at the Midlands side since his move from Middlesbrough back in the summer of 2009 and Dalglish is clearly a fan. Last term Liverpool used a number of players out wide and the likes of Milan Jovanovic and Joe Cole struggled to make an impact and though Maxi excelled towards the end of the season the Argentine was still not a natural fit.
Dirk Kuyt has been used on the right wing for some time now and clearly the Dutchman gives his all and invariably scores crucial goals, he too seems very much like a square peg shoved into a round hole.
French international Dimitri Payet is another player who interests Liverpool and one would imagine that he is a player that Damien Comolli has scouted as the director of football has strong links with the French national team set-up and indeed used to be employed by Saint-Etienne and could therefore help seal the deal of the talented 24 year old.