Old Trafford star takes back exit comments.
Vote Now in the 2010/11 COS Awards: Make Your Voice Heard!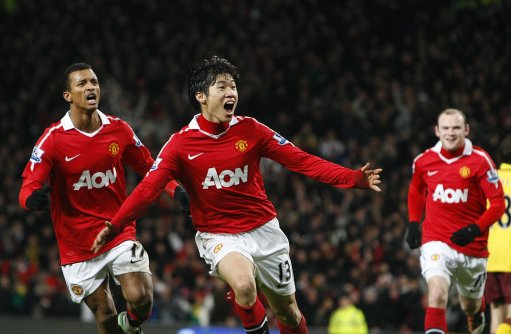 Manchester United midfielder Park Ji-Sung insists he wants to stay at the club despite saying he may have to leave.
The 30-year-old suggested he may have to leave the Premier League champions for another team as he was unsure if he could continue playing at the top level.
But he now says he does not want to leave the Red Devils and wants to continue winning trophies at Old Trafford.
"It would be honour for me to keep playing for Manchester United," Park told reporters in Hong Kong.
"I have nothing to say about any transfer rumours – I just want to stay at Manchester United.
"As an Asian player, it's honour to play for the biggest club in the world. I and other players want to achieve 20th league title for United."
Park said on Tuesday he felt his career at United was coming to an end and was prepared to find another club to prolong his footballing days.
"I won't be able to show my best after one or two years," Park told the Daily Mirror. "I don't know how long I can stay at Manchester.
"I never thought about retirement but it's obvious that I don't have much time left as a player.
"According to circumstances, I might leave Manchester United and retire in another team."