Emirates club demand more money from Nou Camp rivals.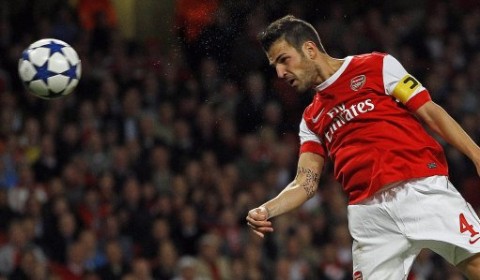 Arsenal will sell captain Cesc Fabregas to Barcelona if the Spanish and European champions match their valuation of the star.
The 24-year-old has constantly been linked with his hometown club for the last 12 months and last week the North Londoners rejected a £27million offer from the Nou Camp.
Barca are expected to up their offer and an Arsenal source said if they increase it enough the Gunners will sell the Spain World Cup winner.
Last summer, Arsenal rejected a £30million offer for Fabregas but Barcelona president Sandro Rosell claims his club will not break the bank for the playmaker as "it is clear that this year his value is less."
At the time the Gunners released a statement confirming their captain was not for sale.
So far, there has been no official comment from the Premier League club following renewed speculation over Fabregas' future.
With Fabregas more determined to rejoin the club he left as a teenager in 2003, Arsenal are said to be ready to allow the deal to go through, if Barcelona improve their £27million bid.
"The offer was made formally in writing to our chief executive (Ivan Gazidis), and we said no straight away" an Arsenal insider told BBC Sport.
When asked if the club expected an improved offer this week, the source added: "Possibly yes, and if it's enough then I expect we'll have to sell."