St Mary's youngster on his way to the Emirates.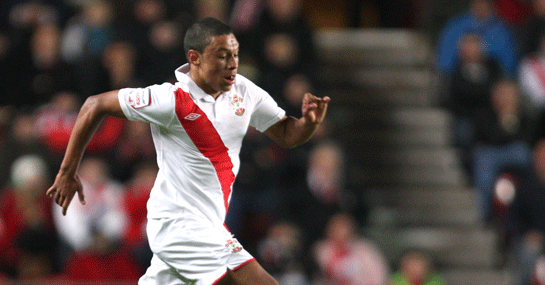 Arsenal are expected to step up their summer transfer plans with the announcement of signing Southampton winger Alex Oxlade-Chamberlain for £12million.
The Gunners are hoping to announce the deal before the club go on their money spinning tour of the Far-East in the next few weeks.
The England U21 international has been on the Arsenal boss Arsene Wenger's radar for some time, and also attracted interest from Manchester United.
He has been dubbed the next Theo Walcott and his father Mark Chamberlain, who won eight England caps playing for Stoke City, insists his progress will be helped at Arsenal.
"Considering where he was at the beginning of the season and end of last season, to have the clubs we've been hearing about looking at him, he's made great strides," Mark said.
"But watching him and watching his performances I think it's well deserved.
"He's only going to get better. A lot of people speak to me and say, 'Maybe it's too soon – look at Theo.'
"But for me, I think Theo's doing fantastic, he's developing as a player, he's still developing and he's only young.
Oxlade-Chamberlain's arrival will be the second major signing of the summer for Arsenal following the arrival of Carl Jenkinson from Charlton Athletic.
But it will not be the end of Wenger getting out the chequebook with bids of £18million and £12million expected for Juan Mata and Ricardo Alvarez respectively.