New Nerazzurri manager will have to hit the ground running.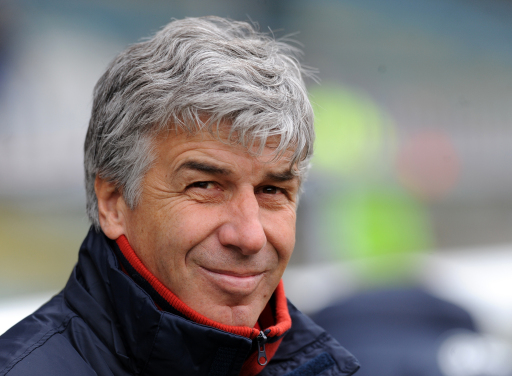 The ex-Genoa coach takes over from Leonardo, with the Brazilian's short-lived reign as Inter manager having been brought to an end by owner Massimo Moratti last week. Gasperini's appointment comes after a week of speculation in which Marcelo Bielsa, Sinisa Mihajlovic and Delio Rossi were all heavily linked with the role.
An official club announcement revealed: "It will be Gian Piero Gasperini to become Inter's new coach. The official announcement will be made once all the final bureaucratic formalities are completed."
Difficult Task On His Hands – Gasperini
Owner and president Massimo Moratti has expressed his delight with the appointment, saying: "I am fully satisfied with the choice. I wish Gasperini all the success that has taken Inter to become Club World champions." Moratti's excitement could be taken more seriously if Gasperini wasn't known to be far down his ideal list of managers.
The length of the fifty-three year-old's contract has been the subject of much debate, with some sources suggesting a one-year deal has been agreed, whilst others claim that Gasperini's agent has managed to negotiate a two-year agreement. What appears to be the case now, however, is that Gasperini's contract will only last for the 2011/12 season, with Inter having the option of adding on another season. This is a strong indication that Inter will make a new approach for Fabio Capello once the England manager's contract ends next Summer.
This will do little to convince supporters that Moratti trusts his new man. Nothing says: "I have absolutely no faith in you," like a short-term deal.
In addition to this, supporters of the Nerazzuri will be worried by Gasperini's lack of experience. Despite being in management (albeit at youth level) since 1994, the grey-haired coach has only taken charge of one side in Serie A. Even that ended in tears, with Gasperini fired just a couple of months into last season by Genoa. He was also sacked from his only previous first team management position, having been relieved of his duties by Crotone in 2006.
Gasperini isn't the big name that Nerazzuri supporters were hoping for, either. After having European Cup winners Jose Mourinho and Rafael Benitez lead them into battle over the last two seasons, a man who hasn't won a trophy in management will do little evoke a sense of success early on.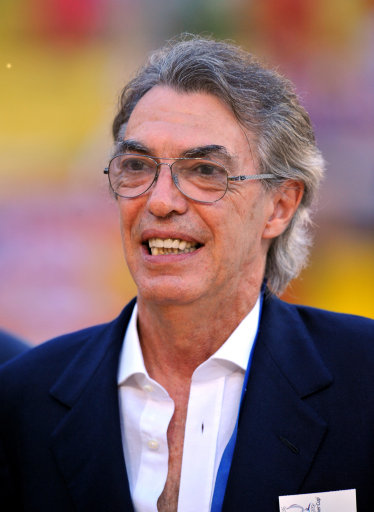 Happy With Appointment – Moratti
Inter's players, on the other hand, may be slightly more endeared to the ex-midfielder taking over. Both Diego Milito and Thiago Motta played (quite spectacularly) under him at Genoa, and will surely encourage their team-mates as to his credentials. Inter fans may spot a glimmer of hope in Gasperini's style of play too. He favours a 3-4-3 formation, full of exciting and quick play, which was widely applauded in Italy whilst he was with Genoa. This formation however, doesn't allow for a player in the treqaurtista role, the area where Wesley Snjeider operates so superbly in. The Italian coach's appointment adds another seed of doubt to the Dutch midfield maestro staying at the San Siro this Summer.
One thing that has shone through throughout the managerial process, though, is that the Inter job isn't as highly rated as it once was. Guus Hiddink, Andre Villas-Boas, Bielsa and Mihajlovic had all turned down the opportunity to coach the 2010 treble winners before Gasperini was appointed. It seems as though the world's highly rated managers have taken notice of Moratti's severe impatience with his coaches.
Whether Gasperini manages to keep hold of Inter's best players or not, he will have to win over the Inter faithful, and Moratti, if he wants to remain in the job next Summer too.
You can follow me on twitter – @Danny_Austin14
You can also read more from Danny at www.calcistico.com by CLICKING HERE