Harry Redknapp set for major White Hart Lane cull.
Vote Now in the 2010/11 COS Awards: Make Your Voice Heard!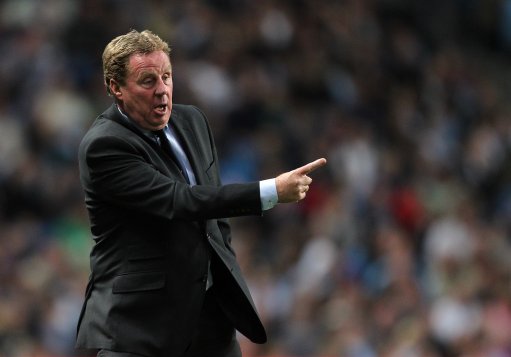 SPURS and Sevilla are trying to hammer out a deal to take Giovani Dos Santos to Spain.
Sevilla are well short of Tottenham's £6.5million asking price but boss Harry Redknapp has made it clear the Mexican midfielder is not part of his plans.
SOURCE: The Sun
Robbie Keane's Spurs career to 'end with Blackburn transfer'
Tottenham are keen to move the 30-year-old off their wage bill as he is believed to be the club's highest-paid player, but have received little interest in him since the end of the season – until now
Blackburn are ready to make Keane the first part of an extravagant summer spending spree.
David Bentley, Alan Hutton, Wilson Palacios and Sebastien Bassong will all be sold if buyers can be found, while there has been interest in Niko Kranjcar, Jermaine Jenas and Younes Kaboul from Dynamo Kiev, Fenerbahce and Paris Saint-Germain respectively.
SOURCE: Metro
Harry Redknapp has always stated his intention to keep his star performers at White Hart Lane but has had to deal with Luka Modric's very public appeal to leave the club, an appeal Tottenham will hope to thwart by bringing in top notch replacements to resolve problem areas in both defence and attack.
The North London club has a huge squad and chairman Daniel Levy had made it clear that no new signings will be sanctioned unless a big summer cull takes place and that cull began with the offloading of Jamie O'Hara to Wolves in a £5m deal earlier in the month.
Redknapp is all too aware that he can generate funds by selling many unneeded squad players but has hitherto failed to garner interest in said players. Now however plans are afoot to offer players at cheaper prices to help speed up the process, so that the Spurs boss can then use the funds to bring in much needed striker reinforcements after seeing the likes of Peter Crouch, Jermain Defoe and Robbie Keane fail to make an impact last season, costing the club their place in the top four.
Blackburn Rovers will be keen to snap up Keane having failed to land a number of high profile strikers, the most recent of which being Roma front man Mirko Vucinic. Giovani's impressive performance at the Gold Cup has attracted the interest of Sevilla who may now be more willing to meet Tottenham's asking price.
David Bentley has been linked with a move to Norwich City, where the winger spent a season long loan period back in 2004/05, the last time the Canaries were in the top tier. The East Anglia side could however struggle to meet the £10m valuation placed on the 26 year old, so once again Tottenham may have to lower their asking price to achieve a quick sale.
Napoli are said to be interested in Wilson Palacios and Sebastien Bassong has been linked with a move back to Ligue 1 after an stop/start two years at White Hart Lane. Back up performers Alan Hutton, Niko Kranjcar, Jermaine Jenas and Younes Kaboul can also be happily offloaded without making too much of an impact to numbers at Redknapp's disposal.
It is perhaps a sign of the over indulgence of manager Redknapp that Tottenham can happily sell nine players without such sales making a great deal of impact to the club overall.
Harry Redknapp will want such deals to be done sooner rather than later so that he can prevent the likes of Luka Modric, Gareth Bale and Rafael Van der Vaart from leaving the club who are very much experiencing the down side to speedy success.
The fact that Tottenham managed to superbly complete a top four finish the season before last and then get to the Quarter Final's of their maiden Champions League voyage is something the club should celebrate but because Redknapp's men managed a fifth place finish last season, which is still a great achievement given where the club were when the former West Ham and Portsmouth boss took over from Juande Ramos, it seems that some players are even hungrier for success.