Eastlands club in morning for Maine Road hero.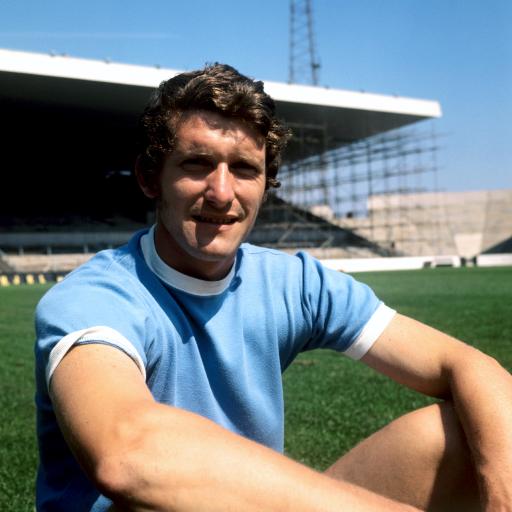 Former Manchester City and England international Mike Doyle has died aged 64 after being treated for liver failure.
Doyle was part of the famous City team that won the English League title in 1968, the FA Cup in 1969, and the European Cup Winners Cup and League Cups in 1970.
He  skippered their 1976 League Cup winning side against Newcastle United, their last major honour until they won the FA Cup last month against Stoke City.
He is the third member of City's successful team of that era to die in the past nine months following the deaths of coach Malcolm Allison last October and Neil Young, the scorer of the winning goal in the 1969 Cup final, in February.
Doyle, a midfielder or defender, played more than 550 times for City between 1962 and 1978 and also won five England caps.
After leaving City in 1978, he played for Stoke, Bolton Wanderers and Rochdale and retired in 1984 having played 627 matches in his career, scoring 42 goals.
In a brief initial statement on their website ahead of a full obituary to be posted later, City said they were "deeply saddened" by his death.
Dennis Tueart, who scored the winning goal for City in the 1976 final, told Sky Sports News: "It was a great shock this morning – I didn't know he was ill.
"Asa Hartford, another one of my colleagues in the 1976 team, texted me to give me the news and it is very sad.
"Mike was a born winner. He had two periods really as a great player for Manchester City.
"He was one of the younger players in the Joe Mercer-Malcolm Allison era, but when I came in 1974 he then became my captain and there was no question, he was a fantastic leader on the field.
"The one thing Mike wanted to do was win games for Manchester City.
"At the end of the game when the final whistle went he went straight across to the Manchester City supporters to acknowledge their support and (it showed) the feeling he had for the club.
"I know I got all the praise for the winning goal, but in my mind Mike was our player of the match, without question."