Anfield hero reveal the worry for Wembley stars.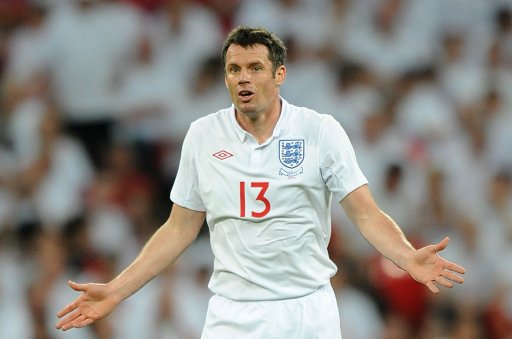 Liverpool defender Jamie Carragher revealed his former England team-mates were scared to play for the national team.
The 33-year-old played at last summer's World Cup in South Africa having come out of international retirement to play at the request of manager Fabio Capello.
England performed dismally at the tournament before being humiliated in a 4-1 defeat by Germany in the last 16, leading to a torrent of criticism for both players and management.
Carragher has now retired for good from international football, but claimed the squad are on are on tenterhooks when they play for England and feel less pressure when appearing for their clubs.
He also claims the players were bored in South Africa as they were couped up in their hotel for long periods inbetween matches.
"One mistake and you could be absolutely slaughtered," Carragher told BBC Radio 5 live.
"At your club, you know you will not be criticised as much and perhaps three days later there will be another game.
"With England, it could be months before you have another fixture. There is a fear at times when playing for England."
"The intensity of the press does get to the players. Sometimes I think players would prefer the press guy to think they had played well, rather than the manager."
"You stay in a hotel all day but you are at a World Cup for a long time and should be able to experience different things," he added.
"I wouldn't want players holed up. Take away the boredom, embrace the country we are in more. You never see anything."