Emirates club wash their dirty linen in public.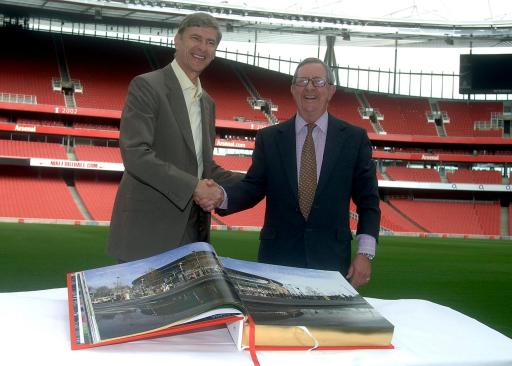 Arsenal chairman Peter Hill-Wood has told former director Lady Bracewell-Smith to "keep herself quiet" after she accused the board of being 'chauvinist' and 'passée'.
The Gunners hierarchy has come under criticism recently for pocketing the money from American billionaire Stan Kroenke's takeover while raising season ticket prices by 6.5%.
They are also under fire for not taking advantage of Arsenal's marketing ability sooner by building up the brand which would allow manager Arsene Wenger more freedom in the transfer market.
Lady Bracewell-Smith tweeted her disgust of the board and called for them to be sacked and replaced by a younger team.
"I agree that current board should all go," she tweeted.
"They are passe. Have nothing more to give to the club at all. In time we will need a more dynamic pro-active, younger board, and a good directional leadership."
Asked why she was sacked by the board, Lady Bracewell-Smith wrote: "[They] couldn't handle a woman with power on the board. Felt insecure. Male chauvinism.
But Hill-Wood hit back and told her Arsenal has nothing to do with her anymore as she sold her 15.9% shares to Kroenke in April for £123million.
"I wouldn't pay any attention to it myself," Hill-Wood told the Daily Star.
"I don't know why she is suddenly sounding off. She should keep herself quiet and not complain."