Emirates youngster accused in court.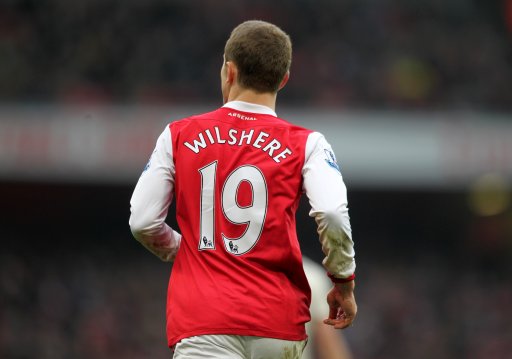 Arsenal midfielder Jack Wilshere was in a group that yelled homophobic insults at partygoers before fighting outside a nightclub.
The accusations were made via a statement from business developer, Chris Osbourne, at Isleworth Crown Court.
Kimberley Plested, who was celebrating her 21st birthday party, broke her arm in a fight which ensued between her friends and Wilshere's group.
Wilshere was given a caution for common assault for his involvement in the incident and his friends, Adam Mardell and Duane Brailsford, admitted affray.
The three were out celebrating after Wilshere's team beat Blackburn in a Premier League match. The England international is not expected as a witness during the trial.
Miss Plested's friends, Bradley Martin, 23, and Elliot Fowler, 24, both from Farnham, Surrey, deny affray and are currently on trial.
Prosecutor Warwick Tatford read a statement from Osbourne, who was out with Miss Plested on her birthday last August.
"I think there was 15 of us in total," his statement read. "The party had a pink theme to it and therefore everyone was wearing something pink.
"I walked out of the club with my friend Ben, and Kim was sat on some steps outside a building I know has a media company inside it.
"I had been there for five or 10 minutes when I saw three or four lads.
"I heard one of them say 'Is it sloppy seconds then boys?'
"I cannot recall who said this, Ben and I just shrugged it off.
"Then one of the lads said the words 'Is it the poof brigade?' and made comments about us wearing pink.
"I suddenly became aware it had erupted as I saw one of the males grab Ben by the lapels of his jacket and was invading his personal space."
The case continues.