Nou Camp bound star rejected moves to Stamford Bridge and Old Trafford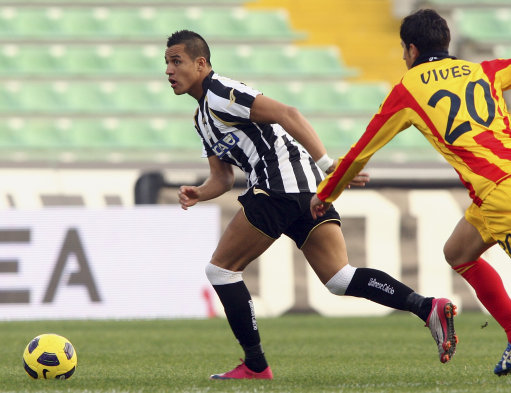 Chelsea, Manchester United and Manchester City are set to miss out on Udinese forward Alexis Sanchez to Barcelona.
The owner of the Italian club's son, Gino Pozzo, says the Serie A side are close to reaching an agreement with the Spanish and European champions.
The 22-year-old winger or attacking midfielder is currently preparing to compete in the Copa America in Argentina with the Chilean national side.
He has reportedly told journalists that if he cannot join Spanish champions Barcelona, he would prefer to stay at Udinese.
"Negotiations with Barca are advancing. We're going to find a solution," Pozzo said on Wednesday.
"In any case, Sanchez's position is not an ultimatum," added Pozzo, in reference to Sanchez's comments.
Barca's Venezuela-born Spanish forward Jeffren could be used as a makeweight in the deal and Pozzo said: "We still need to talk to the player."
The deal could mean striker David Villa is put up for sale in order to generate funds to buy Neymar from Santos and Arsenal's Cesc Fabregas.
Chelsea had £27million bid rejected for Villa last week and City are reportedly interested too, but Barca have said a £178million release clause in his contract will have to be matched.