Anfield favourite leaves, possibly for Upton Park.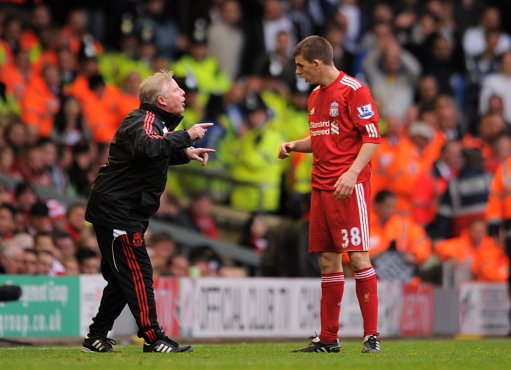 Liverpool have parted company with assistant manager Sammy Lee.
The club declined to comment on reports about Lee's position today but the Echo understands the Reds legend is no longer part of their backroom staff.
Lee had been in the role since he was appointed by Rafa Benitez in May 2008.
The 52-year-old was kept on by Roy Hodgson last summer and had been working alongside boss Kenny Dalglish and new first team coach Steve Clarke since January.
Lee was a popular figure among both players and supporters and the reasons for his departure are unclear
SOURCE: Liverpool Echo
By all accounts the trio of Kenny Dalglish, Steve Clarke and Sammy Lee were working well together so any accusations that the Liverpool legend left due to some acrimonious split are unfounded and it seems far more likely that the pint sized Anfield man will be joining his Sam Allardyce, who he worked with at Bolton, at West Ham.
Lee worked with from 2005 to 2007 at the Reebok Stadium and now that Allardyce has taken charge of West Ham and brought his former Bolton charge Kevin Nolan from Newcastle United, it seems logical that little man will be moving to East London, although as yet there has been no confirmation of this.
Sammy Lee spend 11 years as a player at the club and has served in coaching staff for a further 15 years, in two stints, and clearly it must be a wrench for the former midfielder to leave the Merseyside club but probably feels a move to Championship side West Ham would represent a new challenge.