Old Trafford chief has a dig at Wembley supremos.
Watching Haye v Klitschko? 
at Fanatix.com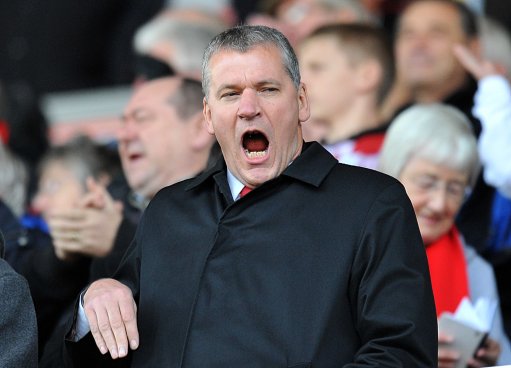 Manchester United chief executive David Gill says his club are only punished by the Football Association because they are successful.
The Red Devils lived up to their nickname on a number of occasions last season with the manager and a number of players receiving bans.
Sir Alex Ferguson was given a five-match ban for criticising referee Martin Atkinson following the 2-1 defeat to Chelsea in March and given a warning for praising Howard Webb's abilities as a referee.
Wayne Rooney picked up a two-match ban for swearing at a TV camera as he celebrated a goal in the 4-2 victory against West Ham.
But the striker did escape punishment for elbowing Wigan Athletic's James McCarthy in Feburary.
Gill though seems to think the FA have agenda against United and want to make scapegoats out of the Old Trafford club.
"I do genuinely believe there have been some poorish decisions that, in my opinion, wouldn't necessarily have hit other clubs," he said in new book Champ19ns.
"That's not to say I'm condoning Wayne's comments, because I don't think they were correct, or what Sir Alex said [about Atkinson] because it wasn't helpful.
"At the same time, the actual punishments were harsh. We're possibly being caught up in being one of the biggest clubs and the 'Respect' agenda being there.
"What better way to demonstrate the authorities are being tough than by hitting one of the biggest clubs the hardest?"