St Mary's Stadium rubbish reports of Emirates move.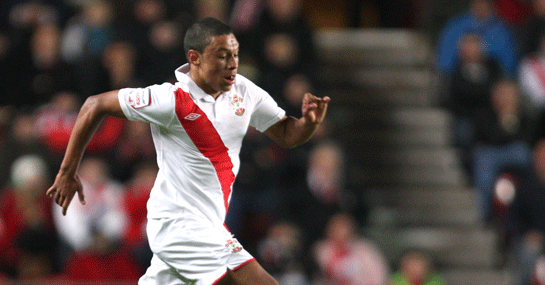 Southampton manager Nigel Adkins has dismissed reports of winger Alex Oxlade-Chamberlain moving to Arsenal because he has not received any bids for the teenager.
The 17-year-old has been linked with the Gunners since January but no move, or offer, has ever materialised.
Adkins is presently preparing his team for their return to the Championship following a two-year absence but he says Chamberlain will not be going anywhere unless he receives a bid.
"We had the same sort of scenario in January," Adkins told Sky Sports. "He was going to go in January, wasn't he? But he didn't.
"I think it will be interesting when that does materialise if Arsenal or whoever does start talking to the football club.
"At this moment in time he is at Solent University doing fitness testing with the players and I had a conversation with Alex last week, he was doing a little bit of training.
"He really loves being at Southampton. It is as simple as that."
"I think probably there is conversation going on in the boardroom at Arsenal about players who are probably going to stay and players that are going to leave," he added.
"If Arsenal wanted to put a bid in I am sure they would put a bid in the right manner to the board and then this football club will decide what they want to go and do with that bid if it is offered."