San Siro giants win signature from Emirates club.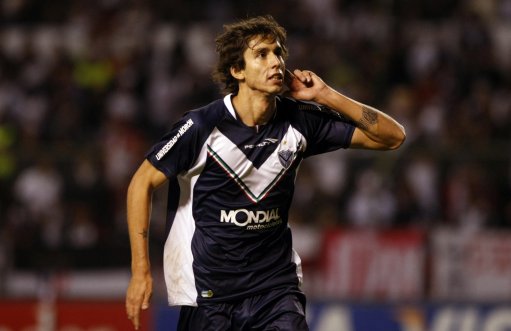 Inter Milan have been successful with a bid to sign Velez Sarsfield midfielder Ricky Alvarez from the clutches of Arsenal, says Palermo president Maurizio Zamparini.
The outspoken Serie A club chief did say last week the Gunners had been successful in the race for the 23-year-old but has now changed his tune.
Palermo had also been bidding for Alvarez, which gave Zamparini his insight and now he claims he knows Inter's late bid for the player looks set to be successful.
"We were close to signing [Ricky] Alvarez for half the price they will now pay for him but my colleagues took it easy and no agreement was reached," Zamparini told Sky Italia.
"Where he will go? He was going to sign for Arsenal but Inter Milan made a move and that is where I believe he will go."
Velez have now confirmed that a number of clubs are keen on him naming Roma, as well as Inter and Arsenal.
"Ricky Alvarez could be in England or Italy, because we are negotiating with several clubs in those countries," said Velez chief Fernando Raffaini.
"Until it is signed, nothing is confirmed, but many clubs are interested: Inter, Roma and Arsenal, for example."