Eastlands club announce Emirates signing.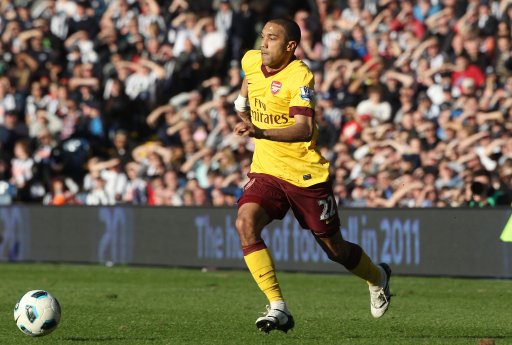 Manchester City have signed defender Gael Clichy for £7million, according to his old club Arsenal.
The 25-year-old has signed a four-year deal with the Eastlands side and will join in with pre-season as early as tomorrow.
The France international joined Arsenal from Cannes in August 2003, and during his time with the Gunners made 264 appearances in all competitions.
Clichy became the youngest player ever to win a Premier League medal in 2004, aged 18 years and 10 months.
During the 2007/08 season, the Toulouse-born defender played a total of 49 matches – more than any other Arsenal player – and was also voted into the PFA Team of the Year.
Gunners boss Arsène Wenger said: "We would like to thank Gael for eight years of terrific service to Arsenal, during which time he gave absolutely everything for the Club.
"He has grown and developed so much since joining us in 2003, and has been a crucial part of the team over recent seasons.
"Gael leaves with our respect and best wishes. We wish him the very best for his future career."
Clichy said: "I can't wait to get started and I think anything is possible with this (Manchester City) team."
"I have had eight fantastic years at Arsenal and made many friends. I have so many great memories from my time at Highbury and Emirates Stadium.
"I would like to say thank you to everyone at Arsenal for all of their support and friendship.
"I also want to send a big thank you to all the Arsenal supporters, who have always been so good to me."