New ball rated as the best on the planet, spotted by our friends as soccerlens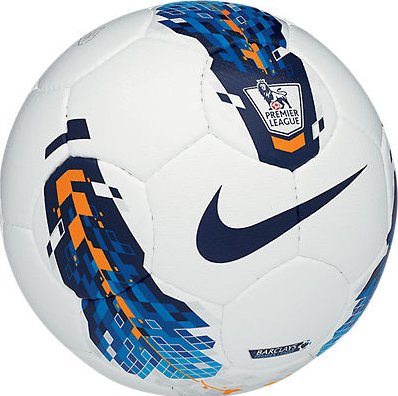 Premier League chiefs have announced a new ball for the 2011/12 season – the Nike T90 Seitiro.
The ball will be used in the three biggest leagues in Europe: the Premier League, La Liga and Serie A.
It will replace the T90 Tracer, and is based on two philosophies – to enable the player to spot the ball immediately and to deliver perfect aerodynamic stability so the ball does exactly what the controlling player wants.
The colour, graphic design and contrast creates an optimal visual signal on the pitch, allowing for players to rapidly and intuitively spot the ball anywhere on the pitch.
Nike claim the Seitiro's touch, stability and visibility make it the best ball on the planet, and it comes heavily endorsed by the likes of Wayne Rooney, Andres Iniesta and Wesley Sneijder.
The Nike T90 Seitiro is available at retailers worldwide and at www.nikestore.com from July 1st.