Stamford Bridge target involved in row in tunnel.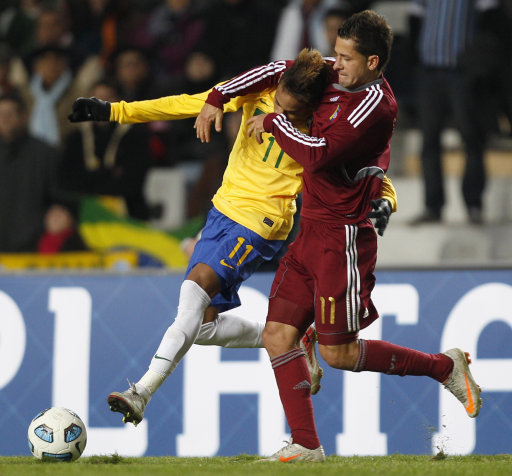 Brazil star Neymar and Venezuela coach Cesar Farias were the catalyst for a half-time tunnel brawl between both sets of players in the Copa America.
Soe reports suggest Farias was goading the Santos star about his £40million price tag and was questioning whether he was worth that amount after a poor opening 45 minutes.
The Real Madrid and Chelsea target did not take kindly to the remarks and confronted the 38-year-old.
Neyamr's team-mates, including coach Mano Menezes and the likes of Lucio, Ganso, Ramires, Thiago Silva and Lucas Leiva, soon arrived to help the 19-year-old put his point across.
The row was caught by a fan in the stand but just shows that Neymar has a temper to match his sublime skills.