Ex-Hawthorns boss is happy to be second fiddle at Stamford Bridge.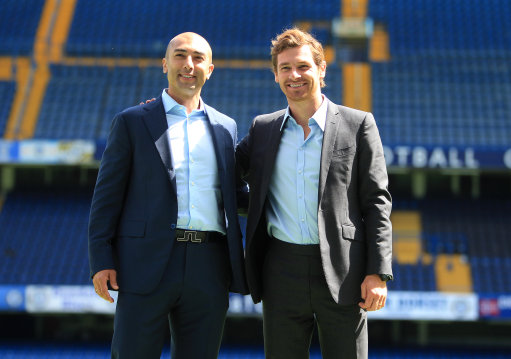 The new Chelsea assistant manager Roberto di Matteo foresees no problems working as number two to Andre Villas-Boas despite his own managerial ambitions.
The 41-year-old was surprisingly appointed by Villas-Boas last week and he returns to the club he spent six successful years at as a player before injury forced him to retire in 2002.
Di Matteo has been out of work since February following his sacking by West Bromwich Albion, despite leading them to promotion from the Championship the previous year.
The Italian will form a new backroom staff at Stamford Bridge and he insists there will be no problems stepping back to an assistant role rather than the head coach, but he was surprised to be offered the job.
"It is obviously a challenge for me but I don't anticipate any problems," Di Matteo told the club's website.
"I have got experience of being a manager and I know what it is to be a coach, so I have a bit of both and I am there to support Andre and any of the staff, to give what it takes for us to be successful.
"That's the ultimate challenge."
"His call came a bit out of the blue to be honest," he added. "It is mostly based on the fact that he likes my football philosophy and that is why he wants me to be part of his team.
"I think he likes to play football and be positive and attacking and over the years if you have seen a game or two of the teams I coached I think we played the same way.
"I liked my teams to try and win games rather than not lose, to build, to pass.
"He is going to be in charge of it and we are going to be working the way he thinks is the right way to be successful."