Emirates enforcer pleads innocence.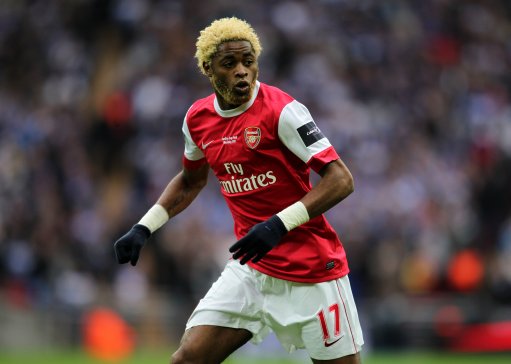 Arsenal midfielder Alex Song could face jail if he is found guilty of assault following a bar brawl in his home town of Douala in Cameroon last month.
The 23-year-old midfielder was charged with malicious wounding after being accused of attacking a student while on holiday.
The alleged victim, Ludovic Achille Mouaha, told an initial hearing: "My girlfriend went to the bathroom but when she hadn't come back after 15 minutes I went to see if something had happened.
"Two bodyguards blocked my way telling me I couldn't use it because Alex Song was inside.
"He then came out and was visibly angry. I ended up in a drain and afterwards went to hospital."
Song's representatives told a court hearing he did not touch the student but he faces two years in prison if found guilty.
A representative of Song told the judge: "Some fans asked for his autograph including a young woman.
"The plaintiff later caused a scuffle and Alex's bodyguards reacted. But at no time did Alex lay a hand on the plaintiff."
Song has not been arrested and does not have to appear at the court hearing.
The revelation comes as Arsenal boss Arsene Wenger wrestles with the prospect of Samir Nasri and Cesc Fabregas following Gael Clichy out of the Emirates.