Old Trafford sicknote wants to prove he is back in shape.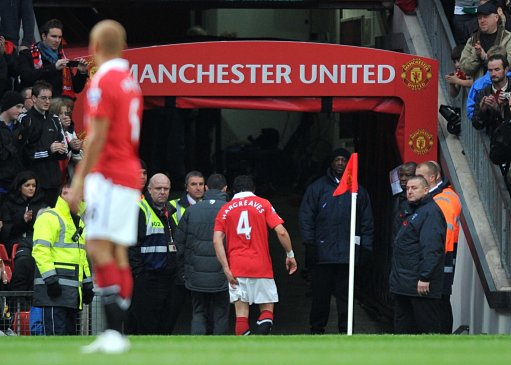 Owen Hargreaves is trying to prove is fitness by starring in a string of YouTube videos showing his injury concerns are behind him.
The 30-year-old was released by Manchester United after four years that were plagued by knee injuries.
The England international is now looking for another club and has posted these videos in an attempt to prove to other managers that he is back in shape.
In the videos shown so far he has proved he can still kick a football, throw and catch a giant ball and balance on his dodgy knee.
Hargreaves will release daily video updates of his training schedule during the summer.
Here are the videos below which may catch the attention of Premier League managers David Moyes or Arsene Wenger as well as a string of MLS clubs.