Stadio Renzo Barbera chief puts time limit on money spinning deal.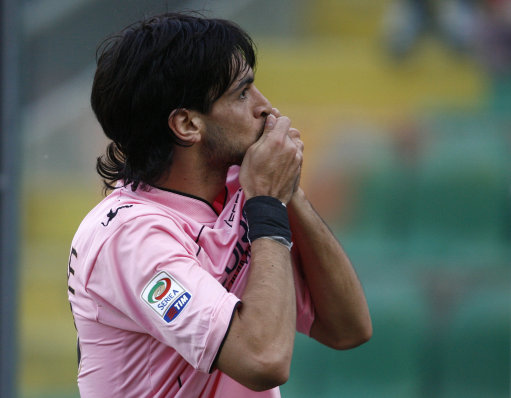 Chelsea have two weeks to sign Palermo midfielder Javier Pastore, his president Maurizio Zamparini has warned.
The 22-year-old has attracted interest from a string of top clubs, including Barcelona, Real Madrid and Malaga, as well as the Blues, following impressive performances in Serie A last season.
His 11 goals and five assists attracted a £45million bid from an unnamed club last month, according to the Italian side.
Pastore is under contract until 2015 but Zamparini says he is likely to leave this summer but insists the deal be completed by the end of the Copa America.
"The only Palermo player that is in the market is Pastore," said Zamparini.
"The situation must be resolved in the next 15 days, otherwise, the player will remain with us.
"Before the Copa America ends, Pastore's future must be decided.
"There is a 90% chance that Pastore will leave because that is his desire and when you hear about the clubs that want him it's only normal.
"We would be sad to see him go, considering he is the only star that I've had as president."