Transfer Rumour Round-Up. The run-down on the latest rumours and speculation.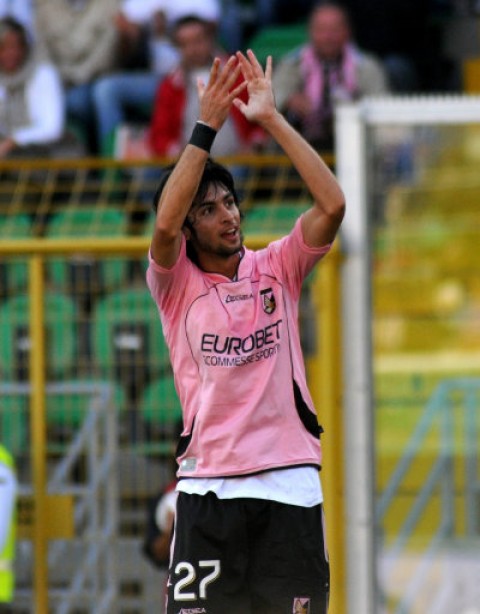 Arsene Wenger will aim to show Arsenal fans that the Gunners still have ambition by making big-money offers for two big name continental stars.
Full story: CaughtOffside
Man United target £45m rated Serie A playmaker.
Full story: Sky Sports
Arsenal manager Arsene Wenger is to make Lyon's Aly Cissokho his prime target to fill the vacant left-back position after the departure of Gael Clichy to Manchester City.
Full story: footybunker
Wenger also wants to sell Samir Nasri to an overseas club, rather than to Manchester United or Manchester City, if the midfielder cannot be persuaded to sign a new contract with the Gunners. Italian giants Inter Milan are one of the clubs said to be interested.
Full story: Daily Mirror
Midfielder Cesc Fabregas is to confirm his desire to leave the north Londoners for Barcelona in a meeting with Wenger on Tuesday.
Full story: Guardian
Chelsea manager Andre Villas-Boas is weighing up Real Madrid defensive midfielder Pepe. The interest in the Portugal international may signal the end of John Mikel Obi's time at Stamford Bridge and he has been linked
with a move to Italy.
Full story: footbunker
Tottenham face a battle with Juventus to sign Villarreal striker Giuseppe Rossi after his agent refused to rule out a move to the Italian giants.
Full story: talksport
Manchester City are set to miss out on Marek Hamsik. The Slovakian midfielder says he wants to join AC Milan if he leaves Napoli this summer.
Full story: talksport
Paris St Germain are interested in Chelsea striker Nicolas Anelka and Manchester United forward Dimitar Berbatov as new boss Leonardo looks to spend big this summer.
Full Story: CaughtOffside
Stoke City have joined Celtic, Sunderland and Blackburn in the race to sign Craig Bellamy on loan from Manchester City.
Full story: Guardian
Frustrated Bolton manager Owen Coyle has urged clubs tracking £17m-rated defender Gary Cahill to pay up or shut up.
Full story: Daily Mirror
Newcastle have offered about £7m for Paris St Germain striker Mevlut Erdinc.
Full story: Telegraph
Jose Enrique has returned to pre-season training with Newcastle but his agent has refused to rule out the defender leaving the club this summer.
Full story: talksport
Midfielder Rafael van der Vaart fears Tottenham team-mates Luka Modric and Gareth Bale could leave the club in an attempt to win silverware.
Full story: Daily Mirror