San Siro giants beat Emirates club to signature.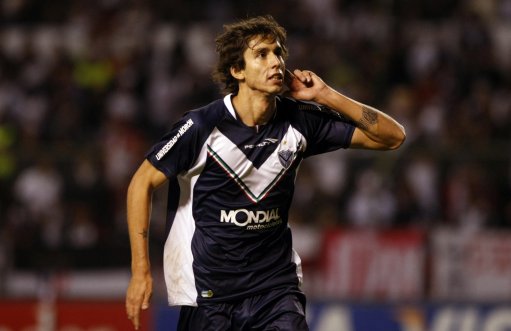 Inter Milan have signed Velez Sarsfield midfielder Ricardo Alvarez from under the noses of Arsenal, according to the Argentine club.
The 23-year-old will join the Italian giants after the two clubs agreed a £10million deal.
Arsenal were in the race to sign the Argentine star and chief scout Steve Rowley travelled to meet with Velez officials to broker a deal.
But Alvarez decided a move to Serie A, and the personal terms, would suit him better and he will join up with his team-mates for pre-season soon.
A statement on Velez's website read: "Velez Sarsfield Athletic Club announces that it has reached an agreement with the authorities of FC Inter Milan for the transfer of our player Ricardo Alvarez."
Alvarez's arrival will please Inter coach Gian Piero Gasperini, who spoke of the South American during his unveiling to the media yesterday.
He said: "Alvarez is a great player. If he came to Inter, he'd be an important reinforcement."
The signing comes the day after Italian clubs voted to expand the number of non-EU players that can be signed in a season from one to two.
The reason given was that the previous rule put Serie A clubs at a disadvantage compared to their European rivals.