Estadio do Dragao star wants Stamford Bridge move.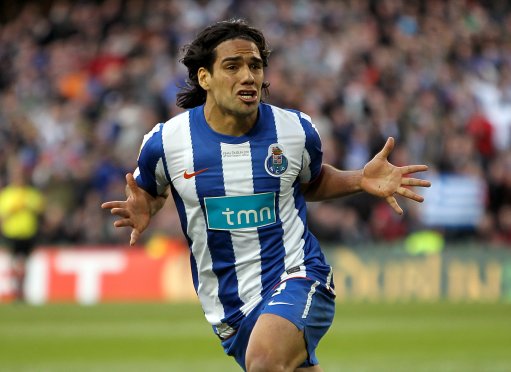 FC Porto striker dreams of playing in the Premier League opening the door for a £26.5million transfer to Chelsea.
The 25-year-old, as well as team-mate Joao Moutinho, has been linked to follow new Blues boss Andre Villas-Boas after forging a strong relationship in Portugal over the last two years.
The Colombian international has scored 72 goals in just 81 appearances and is one of the most sought-after strikers in Europe.
Reports in South America claim Falcao is desperate to move to Stamford Bridge but he refuses to publicly name where he wants to play.
"There is a club that I dream to play for," Falcao said. "They are foreign but I do not want to say who it is now.
"The Spanish league is good, but I prefer the Premier League as there is a better atmosphere on the field.
"I never thought I would score so many goals. It has been a surprise for me and I have benefitted from the quality that we have in our team.
"I have matured in every respect and I am qualified to play in any big league."