Anfield international commits future to club.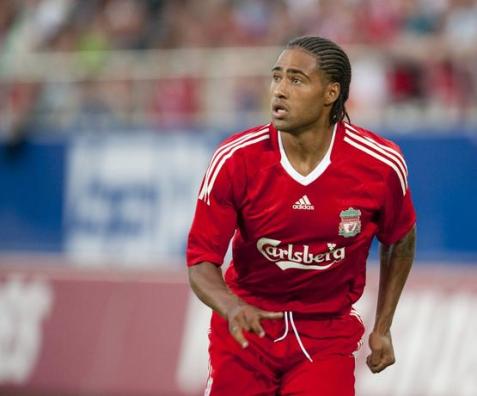 Liverpool defender Glen Johnson has agreed a contract extension to remain at the club for 'the long-term'.
The 26-year-old joined from Portsmouth in 2009 and has two years left on his current deal but the new contract should keep him at the club into his 30s.
The England international endured a difficult start due to injuries and lost his place to teenager Martin Kelly.
He re-emerged at left-back and contributed to helping resurrect Liverpool's season.
Johnson has made 70 appearances for the Reds but director of football Damien Comolli believes he has not yet reached his prime and is excited to see him fulfil his potential at Anfield.
"We are absolutely delighted," Comolli told the club's website.
"We were in talks for a few weeks but it was easy to find an agreement because he wanted to stay and we wanted him to stay.
"We are very pleased he wants to commit long term and I think he was pleased we went to him and asked him to commit long term.
"We are happy his long-term future is at Liverpool.
"His best years are to come," he added. "Very often defenders peak between 26 and 31, so he is just entering into those years where a maturity comes in and his knowledge of the game gets better and better.
"It's obvious when you watch him play his technical ability is second to none.
"Physically he is absolutely fantastic as well and his fitness level is great.
"Towards the end of last season he showed how versatile he is by playing at left-back or right-back – mostly at left-back – and was outstanding.
"For us he is a great asset to have around. As we've always said, we don't want to sell our best players or sell our assets and as long as the players are happy to be here, we're happy to commit to them."