Anfield chiefs wanted him gone.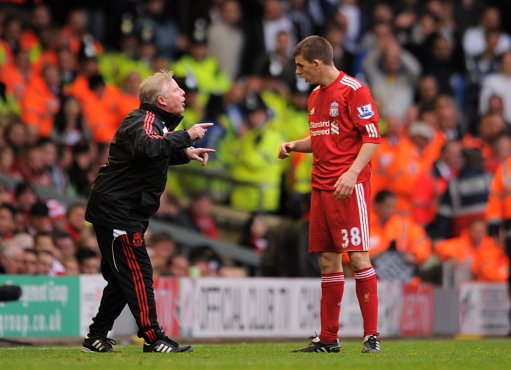 Liverpool's dismissal of assistant manager Sammy Lee last week appears to be far from the mutual consent that the club claimed.
Lee is believed to have only discovered he was no longer needed on boss Kenny Dalglish's backroom staff after returning from holiday.
The former Anfield player was informed in a two minute phone call with Dalglish but Lee still has no idea who made the decision to sack him, according to the Daily Mail.
Lee's ill-feeling about his dismissal led him to clear his desk at 5am the following morning before anyone else had arrived for work.
The news will upset and anger fans as it is a sad way to treat one of Liverpool's favourite sons as he played for the club fro 10 years from 1976.
Former manager Rafael Benitez invited him back to the club in 2008 as part of his backroom staff.
Liverpool have moved quickly to replace Lee – who would never speak out because of his deep Anfield attachment – with former West Ham coach Kevin Keen.
Liverpool called Lee's sacking a 'private matter'.
Meanwhile West Ham United manager Sam Allardyce has ruled out the possibility of Lee joining him in east London.
The pair worked successfully together at Bolton Wanderers but appear to have had a falling out following 'Big Sam's' criticism of Benitez.