Highbury hero criticises Emirates boss.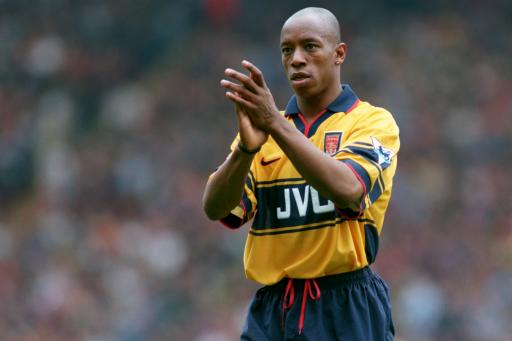 Arsenal legend Ian Wright has blasted manager Arsene Wenger's transfer policy and has told his former boss to fight fire with fire.
Manchester City have recently acquired defender Gael Clichy from the Emirates and team-mate Samir Nasri is strongly being linked to follow suit.
In recent years Kolo Toure and Emmanuel Adebayor have to Eastlands, leaving Wright bewildered and asking when the Gunners turned into City's feeder club.
Captain Cesc Fabregas is also a target for Barcelona, leaving huge question marks over Arsenal's title credentials with the season still over a month away.
Wright, who scored 185 goals for the Gunners, has voiced his anger over the way the club have gone about their business this summer.
"Since when did Arsenal become Manchester City's feeder club?" he said in The Sun.
"And with Cesc Fabregas looking a goner to Barcelona too, its very, very sad to see. How on earth will Arsene Wenger attract any top players to Arsenal?
"It's come to something when a player like Clichy feels Arsenal is not good enough for him anymore.
"I'd love to see Wenger being given the same sort of transfer pot that the likes of Jose Mourinho had at Chelsea, or Andre Villas-Boas will get. The same backing Alex Ferguson enjoys at Manchester United.
"I'd be so curious to see where he goes and what he does with it.
"But I have my suspicions that he would still dither about, take too long to make up his mind and then plump for someone in France or Spain hardly any of us have ever heard of.
"Fabregas has clearly recognised the fact that Arsenal will not be competing with their rivals in the transfer market.
"That's been going on for some time but the whole transfer thing is like a house of cards. Once one big name wants out, the rest see it and it all comes tumbling down."
Wenger has long been accused of being conservative in the transfer market, with the frustrations of fans growing thanks to a six-year trophy drought.
Wright believes that the Frenchman should start to fight back, by making moves for rival club's stars.
"What I'd like to see are some bullish signings," he added.
"Go out and chase the likes of Michael Essien. Get him back on top form and he's a fabulous player, plus you'd be getting a player from Chelsea, one of Arsenal's supposed rivals from the Premier League and just across the River Thames.
"Then go for keeper Joe Hart and Vincent Kompany and get your own back on Manchester City.
"Make the rest of English football sit up and take notice for once – not just Arsenal fans who can see the lights going out on their club."