Stadio Olimpico shot-stopper to move to Anfield.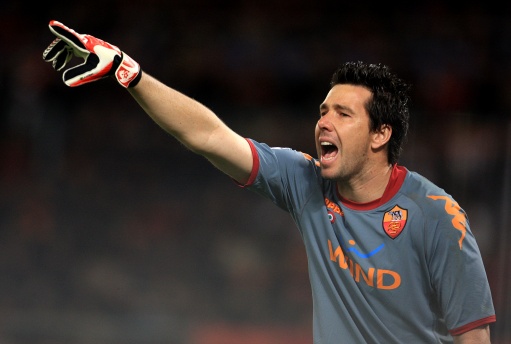 Liverpool are on the verge of signing Roma goalkeeper Alexander Doni, even though he snubbed their original offer.
The Reds are keen to bring in some quality cover for Pepe Reina and boss Kenny  Dalglish does not rate Brad Jones.
The 31-year-old had claimed to want more money from the Anfield club after he revealed he would have to take a huge pay cut to move to Merseyside.
The Brazil international was unhappy about injuring his leg in order to play for Roma and wanted to be suitably compensated.
"I have only received an official offer from Liverpool," Doni told Italian newspaper Il Tempo in June. "But I could not accept those conditions.
"I would have had my salary cut by 60%.
"After signing a five-year contract extension with Roma in 2008 and having given a knee for Roma's cause, I am unwilling to give away money."
Doni did reject Liverpool's initial contract offer but, with no other clubs interested, he is set to commit to the Merseyside club.
"We should close the deal by the end of the day," his agent Ovidio Colucci told Impero Romanista.
"Of course anything could happen before the signatures are added to the contracts but I can confirm that there is only Liverpool for Doni.
"The only concrete offer has come from Liverpool and we hope to wrap everything up by this evening."