MPs want BBC to have re-think.
Women's World Cup Live Streaming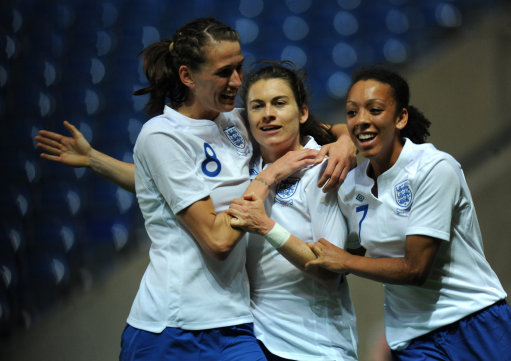 MPs have backed calls for the BBC to show England's women's World Cup quarter-final live on terrestrial television.
Andy Burnham MP, the shadow education secretary, has today written to the BBC's director general Mark Thompson urging him to reschedule tomorrow's programmes.
The broadcast channel are only planning to show tomorrow's game against France on the red button interactive service at 5pm, with highlights at 10.45pm.
At present, BBC1 is showing live coverage of the Scottish Open, while on BBC2 there will be repeats of Porridge and Flog It.
A BBC spokeswoman said 93% of the population could access the red button service and that they were contractually obliged to show the golf.
BBC's official mandate is that they do not show sport on both channels at the same time but Mr Burnham does not think this is acceptable.
"Mark Thompson needs to know that just showing the match on the red button service and the website is not good enough," Burnham told Press Association Sport.
"My interest in this from a policy point of view is to get young people interested in sport and inspiring more girls to play sport.
"As the national broadcaster, the BBC should have a proper strategy.
"There are still 24 hours before the game kicks off – there is time to reschedule and at least show some of the game live.
"To prioritise repeats of Porridge and Flog It is almost unbelievable.