Etihad Stadium outcast slams boss.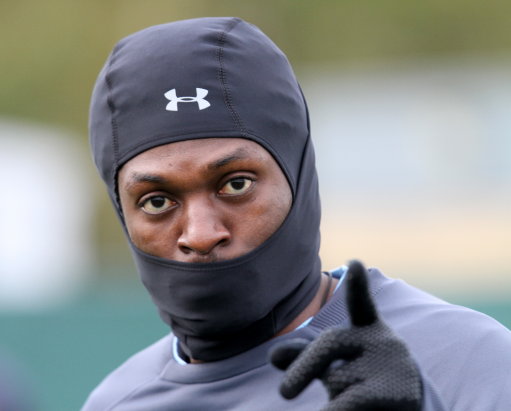 Manchester City striker Emmanuel Adebayor has blasted club officials for not being 'man enough' to explain why he is being made an outcast.
The 27-year-old spent the second-half of last season on-loan at Real Madrid after being from out of the Etihad Stadium.
The ex-Togo international was only told he was not going on the club's pre-season tour to America by football director Brian Marwood's secretary.
"This is very hurtful and insulting and says a lot about Manchester City," he told The Sun.
"On the one hand they want to become the biggest, most successful club in the world, yet the people who run the club are not acting in that way at all.
"No-one at City is man enough to speak to me face-to-face to explain.
"I just received an email from Brian Marwood's secretary, a lady at the club called Claire, telling me to report for training on July 9.
"But when I spoke to the other players, I found out the first team was leaving for the pre-season tour of the USA on July 8.
"So it's clear they don't want me here but no-one even called.
"Brian Marwood just got his secretary to send me an email. And I heard this was the same with at least six other players"