Etihad Stadium star rejected Anfield move.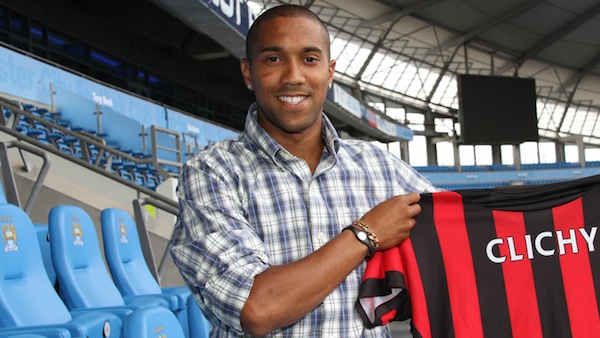 Manchester City defender Gael Clichy turned down an offer to join Liverpool after deciding to leave Arsenal.
The 25-year-old, who also rejected a move to Roma, signed a four-year deal after completing a £7million switch to the Etihad Stadium.
The France international held talks with Liverpool director of football Damien Comolli but chose City because he wanted to play Champions League and carry on challenging for trophies.
"With Liverpool contacts have been very serious," Clichy told L'Equipe. "I had phone calls with Damien Comolli, I knew him for a while.
"Indeed, there was AS Roma too, with a nice project and an exciting proposition. But I wanted to stay in Premier League.
"I like football here and the state of mind. Moreover, City offered me the opportunity to play again Champions League.
"I don't know if it will be the case during the next two seasons, but next term I will play in it."
Clichy also refuted suggestions he only joined City for financial reasons.
"Money? I would have earned almost the same at Liverpool. The defenders' wages don't evolve a lot," he added.
"I can understand people believe money has been a key factor. It is not the case.
"Manchester City is a big club, with a big team, an ambitious club which wants to shine in any competition.
"Was I fed up to not win any trophy at Arsenal? No. I don't know if City will win anything, and maybe Arsenal will win the title next term.
"But I believe City has better weapons.
"At Arsenal, the end was frustrating. We were in all competitions until March and after we lost the League Cup final, everything collapsed.
"The Manchester City offer came late, but I didn't think a lot."