Anfield will be no more.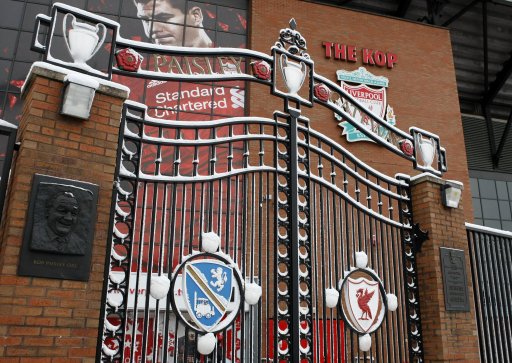 Liverpool will be forced to leave Anfield for a new ground in Stanley Park but need to find a naming-rights partner to fund the move.
Fenway Sports Group's (FSG) made securing a bigger stadium when they took over the club last October and have conducted a review of their options.
It is understood the prohibitive costs associated with redeveloping Anfield have made relocating from the club's spiritual home the preferred option, according to The Times.
Liverpool City Council granted the club an extra three months to make a decision on whether they will take up the option of a 999-year lease for the Stanley Park site.
But the council is seeking a decision on the lease by late September, leaving FSG only three months to bring its search for a naming-rights partner to a successful conclusion.
A further extension could be granted, but FSG are aware the council's patience is wearing thin and have ordered their in-house operations team to search for partners.
John W Henry, the Liverpool owner, has spoken of his affection for Anfield and once admitted that "it would be hard to replicate" the atmosphere at the famous ground anywhere else.
Financial pressures have reduced the likelihood that Henry will be able to oversee a redevelopment of the stadium similar to the sympathetic restoration of Fenway Park, the home of the Boston Red Sox.
A further factor pulling Liverpool away from Anfield is the price of building a stadium in Stanley Park could fall by about 15 per cent due to the global reduction in construction costs.
When HKS, the Dallas-based architect, first won the contract to build a 60,000-capacity stadium in Stanley Park in 2008, the estimated cost was £310million, but the figure could be cut by up to £46million.
FSG are considering their ideas, as are the plans submitted by AFL, the Manchester-based architect, the favoured option of Rick Parry, the club's chief executive at the time.
Significantly, both proposals retain planning permission from Liverpool council, meaning building work could begin immediately should FSG give the green light.