Swede keen on injury prone midfielder.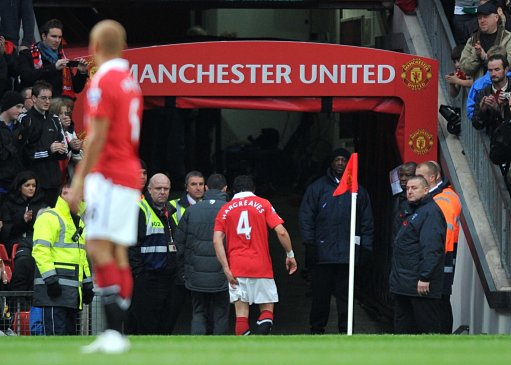 Leicester City boss Sven Goran Eriksson has revealed he is considering a move for former Manchester United midfielder Owen Hargreaves.
Hargreaves is available on a free transfer after being released by the Red Devils earlier this summer following a series of injuries which blighted his time at Old Trafford.
The 30-year-old has taken to YouTube to prove his fitness in a series of videos as he looks to find a new club.
Eriksson, who gave Hargreaves his England debut in 2001, has been impressed by the midfielder in the clips and is ready to add him to his Leicester revoultion.
"I saw his videos and if he wants to come here I will open the door and stand and wait for him in the door," said Eriksson.
"He's been very unlucky in recent years but if he's close to what he was he is a fantastic football player.
"I haven't spoken to him for a while, maybe I should.
"It's difficult to know what he wants to do when he's been away for a long time."
SOURCE: Sky Sports
Well this could either work out as an inspired signing, if Owen Hargreaves accepts Sven's offer, or it could prove to be a colossal mistake. Clearly the former Man United and Bayern Munich man has had well documented problems with injuries and one wonders if the 30 year old still has a future in the game at all. There is also reported interest in the midfielder from the MLS.
For those of you who have not seen the hilarious videos in question, see below one of Owen Hargreaves fitness clips.