Emirates Stadium supporters please note obvious sarcasm in headline.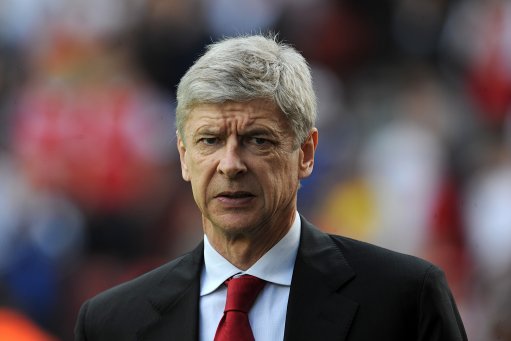 Wigan striker Hugo Rodallega has revealed that Arsenal are among the clubs monitoring his progress and he would be open to a move if a deal can be agreed that suits everyone.
The Colombian, currently away on international duty at the Copa America, maintains that he will be happy to return to the DW Stadium for the start of the new season.
He remains under contract with the Latics until next summer and will leave any decision about his future to the club.
"Arsenal are interested in me and this is a club I have always liked," he told reporters in Argentina.
"There are many teams interested, it's true. Villarreal, Sevilla, Arsenal also have some interest, Everton of England.
"There is a lot of speculation but my future at this moment is at Wigan.
"I have signed for one more year in Wigan but if the club decides on my sale that is no problem if the subject is positive for all parties."
SOURCE: Sky Sports
So there you have it. Arsenal supporters can relax, yes they may well lose captain Cesc Fabregas and star attacker Samir Nasri, but surely all that pales into nothingness when you consider the possibility of nabbing Latics striker Hugo Rodallega…..
Arsene Wenger's insistence on looking to purchase rough diamonds that he can then hone into polished gems has left many Gunners fans wondering whether the North London club has the ambition to return to their previous status as genuine challengers for major honours.
Having seen the likes of Man United, Man City and Liverpool all dip into their pockets this summer and Chelsea set to do likewise, Wenger has thus far been unable to complete any deals but has happily sold Gael Clichy to a direct rival and is threatening it seems to do the same with Nasri.
Oh yes, the club are looking to sign Lille striker Gervinho but that is hardly a purchase to get the fan's hearts racing is it? The Ivory Coast international has had two decent Ligue 1 seasons… that's it. One would imagine that the 24 year old would not even be a first choice striker given that Wenger likes to play with one up front and that one, if fit, would always be Robin Van Persie anyway.
Having fallen to fourth behind City and completed a sixth successive season without any silverware one would have hoped that Arsenal would be champing at the bit to improve their squad instead of considering, as some reports suggest they are, offers for Cesc Fabregas.
Whilst interest in Rodallega may only register in the Colombian's own imagination there is no doubt that the players Arsenal do appear to be interested in are not exactly stellar purchases and one wonders if the cost of running a financially stable side results in a club that is merely happy to finish in the top four and have a decent cup run every now and then.
Worrying times ahead.