All in all it's been quite a good weekend for Becks. He got to spend time with old mates Will and Kate, scored from a corner and now welcomes a baby girl to join his three sons.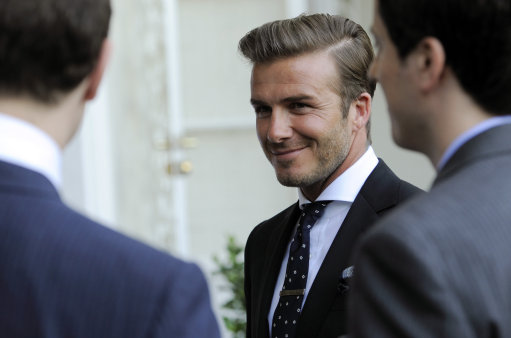 Delighted Victoria and David Beckham welcome 'happy and healthy' 7lbs 10oz baby girl
For years their house has been dominated by boys but Victoria and David Beckham have finally got the little girl they have been hoping for.
The couple announced their fourth child was born at 7.55am today and weighed 7lbs and 10oz.
A spokesman said: 'David and Victoria Beckham are delighted to announce the birth of their daughter.
SOURCE: Daily Mail