Anfield side ready to trim some deadwood.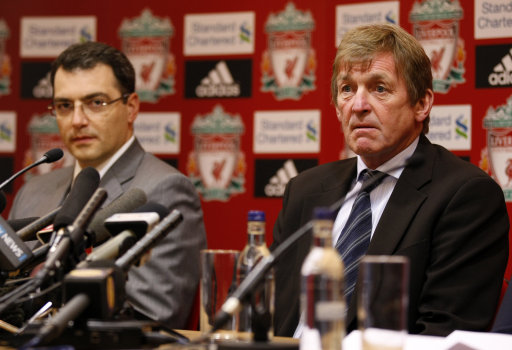 After signing two of their priority targets, Liverpool will now attempt to sell the unwanted members of their squad.
Former Blackpool captain Charlie Adam finally completed his move to Anfield on Thursday night following six months of negotiations and speculation.
The Scotland international's signing comes after Jordan Henderson was bought from Sunderland at the beginning of the summer break.
Liverpool director of football Damien Comolli has confirmed that the Reds will now aim to make some room in their squad, with the likes of Milan Jovanovic, Paul Konchesky and Joe Cole included in the probable departures.
"We are very pleased because the two signings we've done were absolute priorities on our list," said the Frenchman.
"We're lucky we've got two of our priorities. That's good, and I'm sure there'll still be a lot of movement, especially going out but also, hopefully, a few more coming in."
SOURCE: Sky Sports
Having started to bring in quality additions Liverpool are right to consider selling those in their squad that seem to serve little or no purpose and these three come under that category. Liverpool boss Kenny Dalglish has a number of fairly average players in his Anfield squad that would struggle to help the Merseyside club back into the top four picture so it makes good financial sense to get them off the wage bill.
Joe Cole is a big earner and seemingly not part of Dalglish's plans having barely figured in the first team since the Scot took over from Roy Hodgson. West Ham and QPR are both said to be interested though both sides may not be willing to stump up his reported £90k a week wages the 30 year old former Chelsea man enjoys.
Paul Konchesky has probably played his last game for Liverpool and the left back enjoyed a loan spell at Nottingham Forest last term and could be set to return to the City Ground on a permanent basis but there is also apparent interest from Fulham.
Milan Jovanovic is said to be in talks with Anderlecht over a possible move back to Belgium and the Serbian international will apparently be allowed to leave on a free transfer which should help get the deal done and dusted. To be fair to the former Standard Liege man, he hardly got a chance to prove himself at Liverpool and when he was selected he was more often than not used out wide, which is clearly not his best position.
Alberto Aquilani, Philipp Degen and David N'Gog may also be sacrificed as Dalglish and Comolli look to freshen up the Liverpool squad.